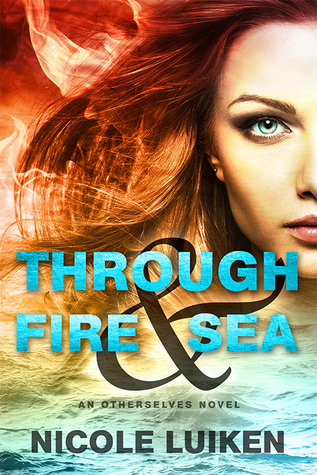 A fast-paced and thrilling tale of otherworlds and otherselves brought to a war with each other by the evil Qeturah rated at
FIVE STARS
.
"Why don't I give you my cell phone number? Or you could give me yours." Then she could text him and—He stared at the red bricks. "I don't have a cell phone. Or a Blackberry or any other type of fruit."
Schwartz Synopsis
This novel follows a young 17-year-old Leah. The illegitimate daughter of a duke with a plot for power. She has been living in secret, away from her father under her mother's protective care. However, her protection is shattered when the duke plots include Leah. She must take her half-sister's place and follow Qeturah to her tower, where she must spy on the duchess to gain insight into the dragon attacks. Failure is not an option.
Leah soon discovers Qeturah has insight into mirror magic and teaches Leah the basics. There are otherworlds, otherselves. A completely new life behind each mirror. Leah unwittingly helps Qeturah gain access to water world and vows vengeance. She must learn quickly, and act surely to save her otherselve's worlds before it is too late. However, Holly, her water world otherself has other plans. Can they work together for the life of Holly's world? Or will Qeturah succeed in wreaking havoc on both worlds?
Ryan hadn't had anything to do with her sleepwalking episode. Was she going crazy, after all? The only other explanation was even nastier: that when she'd looked into her reflection, someone else had taken over her body.
Schwartz Thoughts
I found that the beginning of this novel was quite confusing and somewhat hard to follow. However, as a reader, I was intrigued from the beginning. From the beginning, I also felt a connection to the main character Leah. When she was wronged, I felt bad for her. I wanted things to work out for her since I met her, which, knowing novels as I do should have had me expecting a roller coaster ride of emotions with Leah's trials. This book provided such a ride. This book played heavily on my emotions. It nearly brought me to tears but also had me laughing at other parts. I was glued to the edge of my seat as I rapidly flipped through the pages.
The characters were extremely well developed, which is something quite fantastic given the nature of this book. Leah's character grew exponentially within the novel. I also found it interesting that even though the book had pairs of characters (otherselves); each pair differed greatly from one another. That to me was exceptional writing.
This book is the first in a series, I am assuming anyway, but works just as well as a single. However, I would definitely be interested in reading deeper into Leah's story. This book was just that well written.
Reading the threat behind his words—if she wasn't a good spy, her mother would suffer—Leah shivered.
Recommendation
I would highly recommend this book to fantasy readers, young adult readers, and adventure readers who enjoy faster-paced novels with romance sprinkled in. This is worth the read!
(Review Written by Kristine Schwartz)
Buy Links