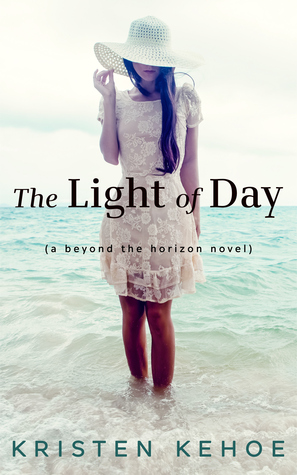 (A Lyka Review)
This novel deserves 4.5 stars for the author's commendable writing style and wonderfully-woven plot that will make every reader cry, smile, and want to fall in love.
Schwartz Synopsis
A boy with a shattered dream…
A girl who found herself lost in her desperate search for love…
Two broken souls destined to find and heal each other.
Two hearts in one great love story.

"A year ago I was a wreck, a shattered mass of bad choices and even worse outcomes, and when I stopped being that person, when I learned how to make better decisions and actually think about what my choices would do to me and others, I promised myself I would never lose myself to my need for intimacy and connection again."
-Cora

"The only thought worse than never having Cora is having half of her." -Jake
Schwartz Thoughts
This book murdered me, but it also resurrected me.
Sorry for the drama queen in me, but this was really how I felt upon finishing this book, and don't get me wrong because it is actually a compliment.
The story is just so good and engaging and gripping that I couldn't help but be so involved. I sympathized with the heroine (Cora), and there were some points in my reading that I actually wanted to hug her, or shake her, and sometimes do both at the same time. My heart broke for her and Jake countless times and those broken pieces were also restored as soon as the two found their healing. I became whole as Jake became whole again. I found myself as Cora found herself. My heart flipped and danced as Cora and Jake found their happy ending.
I personally believe that the true measure of good writing is the ability of the author to capture "real" human emotions, put them into words and make the readers feel the "realness". The fact that the reader feels every pain and every joy the characters in the narrative feel, shows that the author effectively accomplished this. This novel will do that to you. It will take you to an emotional journey…and it won't disappoint.
The reason why I only gave it 4.5 stars instead of 5?
I do not "condone" self-destruction when someone is in pain and hurting (yes, even in fictional characters). I don't get why people ruin themselves out of rebellion. If people see you unworthy of love, the last thing you would want to do is to prove them right. In the story, Cora made a lot of bad decisions in the past and ruined herself as a way to escape pain and emptiness. She was admittedly weak in that point of her life. Anyhow, I like the fact that she helped herself heal and that she gradually grew stronger as a person. That transition from being weak to strong is highlighted in the novel.
Another thing that made me love this story is Jake's character. He's just the perfect book boyfriend. He's sweet, sincere, funny, patient, understanding and kind. And seriously, who wouldn't love a boy quoting poems, who plays baseball too? A geek and jock rolled in one.
When I first decided to read this book, I thought it would just be another mediocre read. Honestly, I also don't like reading books with broken heroines/hero in it, because of all the drama and issues. This one is not overly dramatic. I actually love how natural and smooth the storytelling is. It is a wonderful story that explores numerous themes: family, friendship, self-worth, dreams, pain, healing, acceptance and love. With this book, you will cry, you will hurt, you will fall in love, and above all, you will learn life lessons. Lots of lines here left me in awe.
"Sometimes you can see the end before it even starts, and still, what we get in those brief moments together is enough to make the ending worth it."
Recommendation
This novel is highly recommended not only for New Adult lovers, but for all the readers who love emotional, complex love stories, with sweet happy ever afters.
About the Author
I am the youngest of three daughters and I think this is the reason I enjoy writing about love so much.
I come from a family of high school sweethearts, save myself (thank God), and I have watched how finding love, the real kind, can make a person stronger. My parents have inspired me every day because they found each other at eighteen, got married at nineteen, and never looked back. Now, 35 years later they are still going strong and it makes me realize that love really does aide us in all things.
I write young and new adult books because I think it's the time period in our lives that is the most difficult and I enjoy love stories because we all need hope. Reading about love gives me hope, so I hope my writings about love do the same for any reader who happens to glance at the pages.
I have a daughter, a Great Dane, and a beautiful husband. I love books, coffee, and my family...and shoes. Just saying.
Buy Links